Description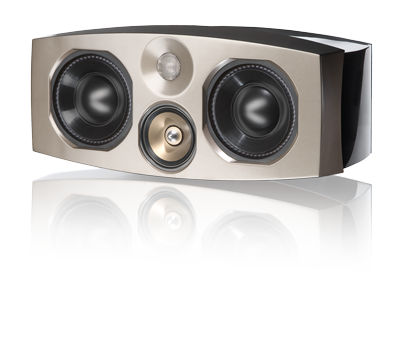 Ultra-Compact Lifestyle Models
How do you achieve the performance caliber of Paradigm Reference Signature in such ultra-compact models as the Signature S1, C1 and ADP1? The answer? Enclosure design must play a critical role.
All parts (baffle, rear and shell) on these compact cabinets are die-cast aluminum. The die-cast design also functions as an effective heatsink. Bass/midrange (S1) and bass driver (ADP1) baffles and chassis are physically integrated allowing space for a powerful 155-mm (6 in) driver. Cabinet interiors reveal heavy wall construction and extensive internal bracing. Constrained Layer Damping (CLD), a technique used extensively and with great success across aviation and naval platforms, is used in conjunction with a sophisticated Permacote® Linacoustic® to completely subdue stray residual vibrational energy within the cabinets. The end result? All of the high-end performance found in a much larger Signature Series speaker, in a significantly smaller package.
Features
P-Be™ Pure-Beryllium Tweeter Domes. Pure beryllium was chosen for its exceptional thermal, physical and mechanical properties: lighter than diamond or aluminum with unmatched rigidity. Response is instantaneous and extraordinarily uniform. Elevating the dome promoted optimal off-axis dispersion.
ARB™ Aperiodic Resonance Breakup Fins. Die-cast aluminum fins in rear damping chamber capture and quickly disperse residual internal resonances, rendering them inert.
Co-PAL™ Cobalt-Infused Anodized Pure-Aluminum Midrange Cones. Combine high stiffness-to-mass with superior internal damping for an even greater degree of accuracy. The result is smooth, uncolored frequency response.
Dual ATC™ Asymmetrical Tapered Channels. Precision die-cast aluminum chamber with tapered dual interior channels provide optimal volume. The asymmetrical design dissipates the back wave while the center of the chamber is direct-coupled to the huge magnet structure, providing an efficient thermal escape path for heat generated by the voice coil. Strategically positioned cooling fins on the rear of the chamber transfer heat away from the motor.
Injection-Molded Mineral-Filled Polypropylene Bass Cones. The mineral content, now 30%, and the injection-molding process have resulted in a far more rigid cone. The improvements reveal a dramatic increase in repeatability as well as consistency of performance.
Premium Finishes. Signature Series enclosures are enhanced by a choice of two stunning wood veneer finishes — Cherry and Piano Black.
Signature C1 Specifications
Design
4-driver, 3-way ultra-compact center channel
Crossover
3rd-order electro-acoustic at 2.2 kHz; 2nd-order electro-acoustic at 560 Hz (bass drivers)
Frequency Response   On-Axis
±2dB from 73 Hz – 35 kHz
Frequency Response   30° Off-Axis
±2dB from 73 Hz – 20 kHz
High Frequency Driver
25-mm (1 in) P-Be™ dome, ferro-fluid damped / cooled, rear damping chamber with ARB™ fins and integrated heatsink, dual super-neodymium ring magnets, die-cast heatsink chassis, IMS/SHOCK-MOUNT™
Midrange Frequency Driver
85-mm (3-1/2 in) Co-PAL™ cone, ferro-fluid damped / cooled, ATC™ chambers, 25-mm (1 in) dual-layer voice-coil, super-neodymium ring magnets, AVS™ die-cast heatsink chassis
Low Frequency Driver
Two 127-mm (5 in) mineral-filled polypropylene cones, overmolded NLC™ surrounds, 38-mm (1-1/2 in) two-layer split voice-coils, super-neodymium ring magnets, AVS™ die-cast heatsink chassis
Low Frequency Extension
58 Hz (DIN)
Sensitivity   Room / Anechoic
88 dB / 85 dB
Impedance
Compatible with 8 ohms
Suitable Amplifier Power Range
15 – 225 watts
Maximum Input Power
140 watts
Finishes
Cherry, Piano Black
Weight
25 lbs. (10.5 kg)
Dimensions   HxWxD
7″ × 17″ × 9″
(17.8cm × 43.2cm × 22.9cm)